Payment options
You have the following payment options:
- Prepayment by bank transfer
- Payment by PayPal
- Payment by credit card (3D Secure)
- Payment with immediate transfer
- Payment with Apple Pay/Google Pay
- Payment with giropay
- Payment with iDeal
- Payment with EPS
- Payment with Przelewy24 (P24)
- Payment with Bancontact

Prepayment / bank transfer
You transfer the invoice amount to our EU bank account (IBAN and BIC) stating your order number. You can find our bank details either on the invoice or on the order confirmation. After receipt of your transfer, you will receive a confirmation of receipt of payment by email and your item will be dispatched immediately. A classic payment method.

PayPal / PayPal Express
PayPal is the
online payment service
with which you can pay safely, easily and conveniently. A PayPal account is required, which you can also open during the ordering process. As with all other prepaid payment systems, you must first deposit money into your PayPal account to use it.


Credit card
Whether Visa, Mastercard or American Express - with us you can pay conveniently and securely with the most popular means of payment worldwide and rely on the latest security standard for credit cards (also with 3D Secure). The dispatch is initiated immediately through the quick confirmation of our payment partner (Stripe).
Payment processing via our payment provider
Stripe
meets the highest certification standards, simplifies compliance Effort and secures your payment transactions end to end. Stripe is certified to the highest industry standards and has all global payment processing licenses. All card numbers are encrypted with strong encryption (AES-256 on-disk). Stripe has
certification according to PCI DSS Level 1
, money transmission licenses in the USA, e-money license in the EU and the UK, reporting according to SSAE18/SOC 1 (type 1 and type 2) and SSAE18/SOC 2 (Type 1 and Type 2) and
fulfills conformity with PSD2
directive and strong customer authentication (SCA).

Sofortüberweisung
Sofortüberweisung is a PIN/TAN -
SOFORT AG's online payment method
. The transfer is made directly and in accordance with TÜV-certified security standards. The company was founded in 2005, first as PayNet, then as a Payment Network, and offers products and services for the secure purchase of goods and digital goods on the Internet. This includes the SOFORT transfer payment method. SOFORT AG now works with online shops and providers of e-commerce software and shop solutions in Germany, Austria, Switzerland, the Netherlands, Belgium, Poland, Hungary, Italy, Spain, France and the UK. The company has been part of the Swedish Klarna Group since 2014.

Apple Pay
Apple Pay is an Apple payment system for in-house mobile devices (e.g. iPhone, iPad). The
Apple Pay payment system
works in combination using Near Field Communication (NFC) with wallet. Payments can also be made using the Apple Watch. The system can also be used to make payments in dedicated apps or in the Safari browser (iOS, iPadOS and macOS). It works on iOS 8.1 and newer, watchOS, macOS 10.12 High Sierra and newer.

Google Pay
Google Pay (formerly: Android Pay) is a mobile payment system from Google for Android devices, in the USA also for iOS version 9.0 or higher. The
Google Pay payment system
works with all Android versions from Android 5.0 (Lollipop) and a built-in NFC chip.

giropay
Giropay is a PIN/TAN -
online payment method
of the German banking industry, which is based on the transfer of the Online banking based and specially optimized for the requirements of e-commerce. The transfer takes place exclusively in the online banking system of the participating bank or savings bank. You don't need to open an account with Giropay to use the payment method. On December 1, 2020, paydirekt GmbH took over giropay GmbH and thus its online payment method of the same name. In 2021 the two companies were merged under the name "Paydirekt" and the brands of both companies were merged under the name "giropay". The mobile number-based payment method Kwitt was also taken over and merged with the other two brands as an overall solution.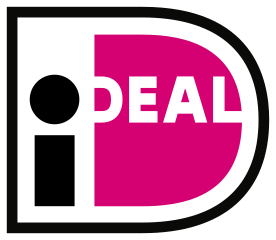 iDeal
iDEAL is a
online payment system
from the Netherlands. The method enables customers to pay by direct transfer from their bank account. It is based on online banking and works like giropay, paydirekt and instant transfer. iDEAL has existed since 2005 and belongs to the Dutch organization Currence, which is also the owner of the PIN and Chipknip payment cards. iDEAL offers merchants a cost-effective and risk-free payment method in real time. For customers, it offers the same environment as the online pages of the usual bank. A high level of security is achieved through two-factor authentication, consisting of a password and giro card.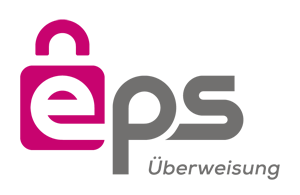 EPS
EPS (Electronic Payment Standard) is a
online payment system
, which is used jointly by the Austrian Banks and the Austrian government. It offers millions of users in Austria a simple and secure method for online payments. The advantages include: Guaranteed payment, All Austrian banks are supported.

Przelewy24 (P24)
Przelewy24 is one of the most popular payment methods in Poland, as evidenced by the fact that more than 80% of online shoppers in Poland via
Przelewy24
pay. More than 8,000 online retailers offer this payment method in their online shop. Przelewy24 is supported by 30 local banks. It is an internet payment method based on online banking. The great advantages of using this online payment method are that the transfer takes place in real time and that acceptance in Poland is very high. Furthermore, there is no risk of default for you, as you only deliver the goods after positive confirmation of payment and a reversal of the transfer is not possible for your customer.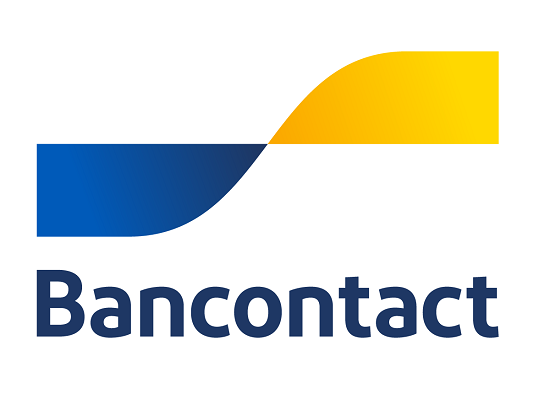 Bancontact
Bancontact is a Belgian
payment method
and the local market leader in electronic payments. Around 75 percent of all residents in the country have a Bancontact debit card and use it to shop online. It is the most used card in Belgium. With Bancontact, customers can pay for products and services in real time. All you need is a bank card with a PIN, which is automatically included with every Belgian bank account. In addition, Bancontact is a popular alternative for consumers who do not have or want to use a credit card. In contrast to other payment methods such as PayPal, consumers do not have to create their own user account with a password for Bancontact. All you need is a Belgian bank account.